3 Tips for Choosing the Right Web Development Company
Every business has to go through the process of establishing its online presence, which means you will inevitably need to find a web developer. The expertise of web developers is essential for designing and building a website that is attractive and provides a desirable user experience. They will also work continuously to ensure that your website is optimized to reach as many potential clients as possible.
KME.digital employs expert web developers, as well as professionals in graphic design, content generation, and digital marketing. Our team's diverse talent has allowed us to become a top-tier web development agency in Washington, DC, and throughout the DC Metro Area. Since 2005, we have worked with clients across numerous industries to produce websites and content that drive thousands of successful leads and conversions.
Below, we provide some tips for your business when in search of a quality web development company:
Know What Kind of Website You Need
First and foremost, when looking for the right web developer to work with, it's important to identify which kind of website fits best for your business. There are mainly three types of websites a business can have based on your needs, each with the same goal of increasing your online presence:
Service Website – this is primarily built for businesses that seek conversions through its visitors, but it also helps inform potential customers of the services you provide.
E-commerce Website – this type of website is built for businesses looking to sell an array of products online – think Amazon, eBay, or websites for almost every retailer today.
Brochure Website – this website is made simply to create an online presence for your business, to inform your audience of the type of business you do, and provide contact information to generate leads.
Each of the websites above has its own set of logistical, technical, and aesthetic challenges that, when effectively addressed by an experienced web development agency, will lead to a high degree of success for your website.
Look for a Partner, Not a Service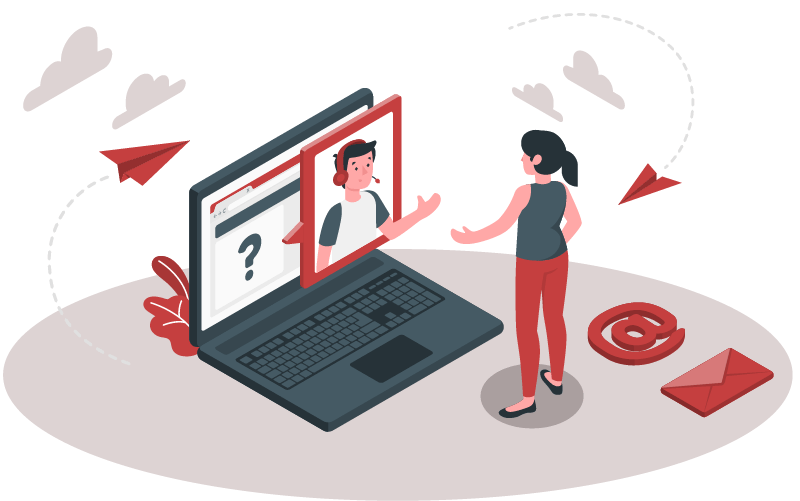 Something important to keep in mind when hiring a web developer is that it shouldn't necessarily be a short-term arrangement. Web development is not a one-and-done service in which the company you hire builds your website and moves on.
Instead, the right web development agency is one you can trust to work with for years, and who will create and maintain a well-built website over the course of a long-term partnership. That's because when they succeed, you succeed, and vice versa. It becomes a win-win for both parties.
So take some time to review the various web development companies available, and learn about how they work, what their focuses and values are, and how effectively they have managed other clients' websites. After all that, you'll know your partner when you see them.
Account for All Costs Involved
Finally, when choosing from a selection of compatible and qualified web developers, you should also consider comparing their service costs. Because, of course, finances matter when talking about your business. The forms of pricing vary greatly, running from free, fixed, to hourly, depending on what is required and negotiated between your businesses.
Besides the main costs for the design and development of your website, there may be other services charged to you as well:
Hosting: Almost every web development agency provides hosting management services for its clients. The costs for this vary, however it is not an area your company should skimp on. Hosting involves maintaining your space on the web, so it is essential to your website's continued development.
Sustained Support: Companies also provide support to clients, either as part of their hosting management arrangement or as a separately charged service. This depends on the amount and frequency your website needs updates and changes. Such changes will occur inevitably, so plan ahead and discuss this aspect with your chosen web developers before signing onto their services.
KME.digital: Top Web Development Agency in the Washington, DC Metro Area
Looking for the right web developer for your company takes work, but our tips above will help you get closer to your vision of a clean, alluring, easy-to-find website for your business. At KME.digital, we've helped hundreds of businesses gain leads and increase conversions through our services for over 15 years. During that time, we've been a dependable web development agency for businesses big and small, helping them raise their profile online and extend their reach to more customers. Contact us today at (703) 585-3321 to learn more about our web development services.