Optimizing the Instagram Algorithm For Your Business
Instagram recently released a 'How Instagram Works' series, which outlines how the algorithm works and sheds light on how Instagram ranks content and searches. This information is crucial for any business or content creator implementing a social media strategy on Instagram to know in order to optimize results and reach. 
Given all this new information on the platform, coming straight from the source, here are three tips to help maximize your Instagram discovery value: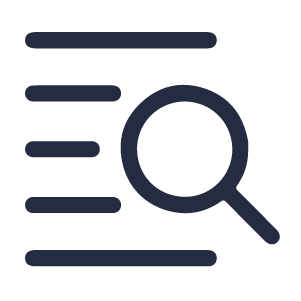 Include relevant keywords in your bio. If you don't have a built-out Instagram bio for your business, now is the time to pull one together! Be sure to include relevant keywords and your location in your bio, as Instagram noted that this is a way they make it easier for your target audience to find your account.
Think about your audience. Instagram ranks an individual's feed content based on how that individual interacts with posts, followers, and the discovery page. Therefore, in order to better understand and connect with your audience, you should be thinking about their activity on the app and how you can optimize that to gain their attention. Put yourself in their shoes and do some research on things they may be interested in seeing on your account.
Use relevant keywords and hashtags in post captions. There has been some debate around whether you should be putting hashtags directly in your captions or in the comments, but Instagram cleared this up by stating you should include them in the caption in order to optimize your search results. 
Utilizing these key strategies will help boost your accounts' overall engagement and search results. Experiment with different hashtags and keywords to see what works best for your organization—and most importantly, have fun with it! Social media is always changing, and that means your strategies should too. 
Social Media Management in Virginia: Unleash Your Digital Presence!
While the tips above sound simple enough, implementing a social media strategy that's effective takes time, and there's a reason it's a full-time job! At KME.digital, our social media management team stays informed on these trends and changes so you don't have to! We have experience helping businesses of all shapes and sizes throughout Virginia develop and grow their social media presence. Our in-house experts tailor the digital presence of businesses in a variety of industries to ensure they are being seen by their target audience.
Let's connect! Contact our social media team at (703) 585-3321 today to see how we can help grow your brand.