The Evolution of KME.digital
In the last few years, KME.digital has grown from a small "start-up" to a full-service digital marketing agency in Fairfax, VA. Interested in how we came to be? Get the scoop below.
2000 – 2005: Diving Into the Startup Market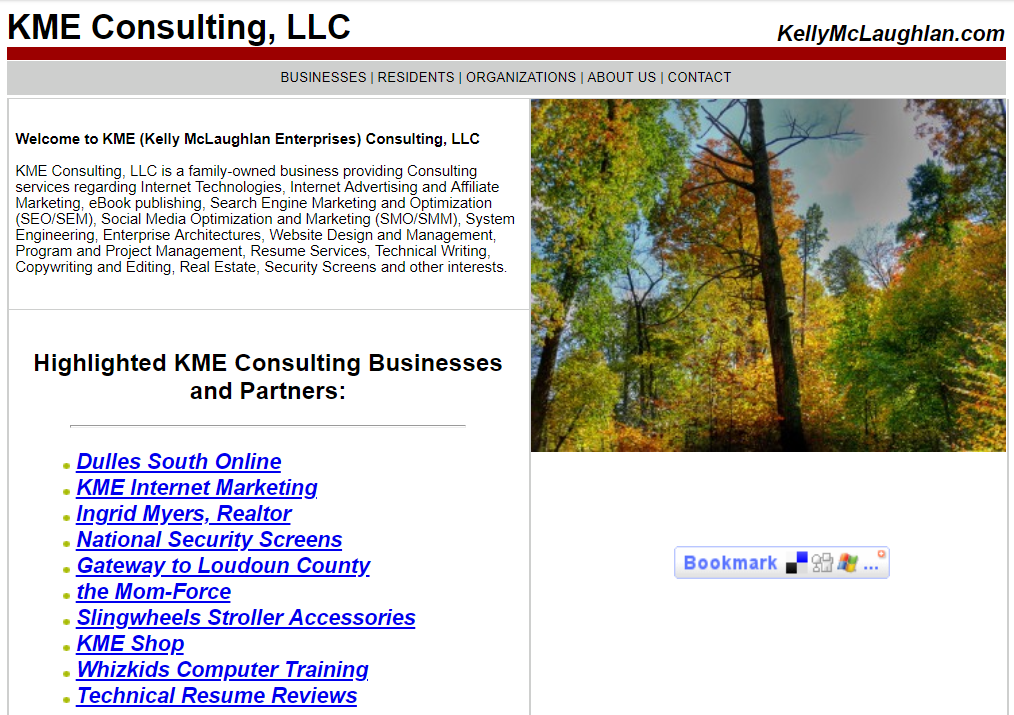 With more than a decade of IT engineering experience, Kelly and Ted McLaughlan decided to centralize their focus on the "startup" market by establishing connections within the Internet realm, from AoL to Google. Ted was currently working at Accenture assisting upcoming Internet "dot.com" agencies launch their businesses, as well as helping clients manage their eCommerce, Online Advertising, Web Design, Communications and eGovernment digital technology strategies. This also included major government websites such as NYC.gov, IRS.gov, Maryland.gov and many more.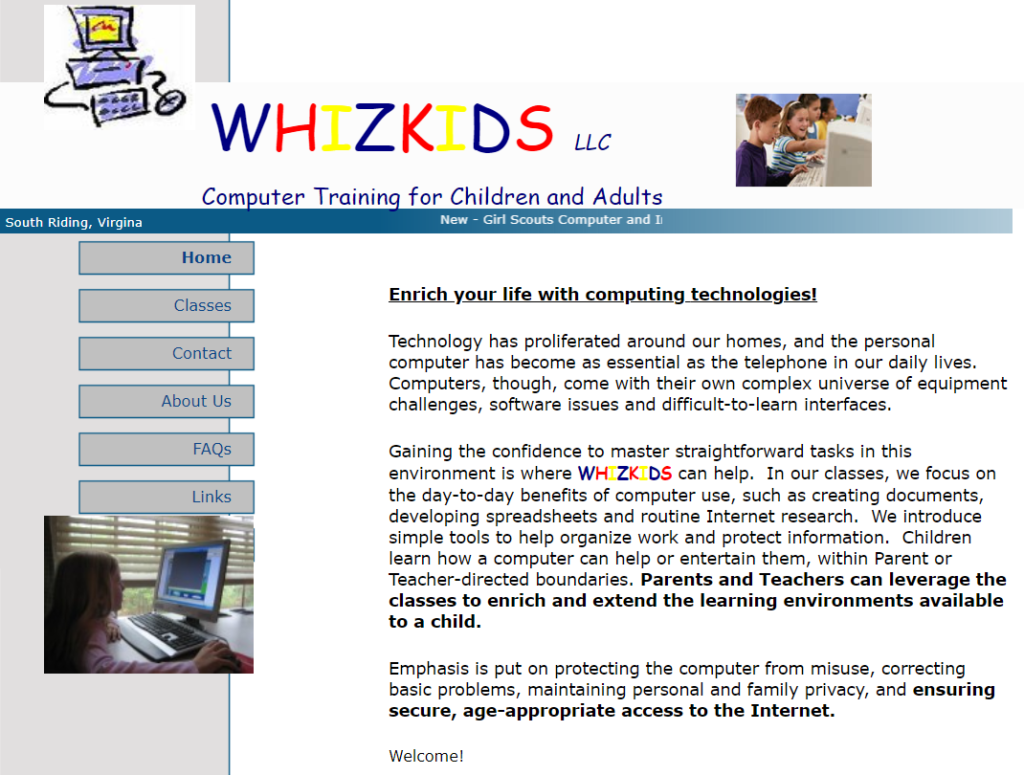 Kelly begins to switch her attention from larger businesses via PwC, to local, smaller businesses her own startup WhizKids LLC (a new computer training and safety company for children and adults), simultaneously as she trains to become Google Adwords-certified. Other ideas and initiatives grow around the "KME" brand (Kelly McLaughlan Enterprises), but the focus quickly coalesces with Internet technologies.
2005 – 2006: Slingwheels to KME Web Design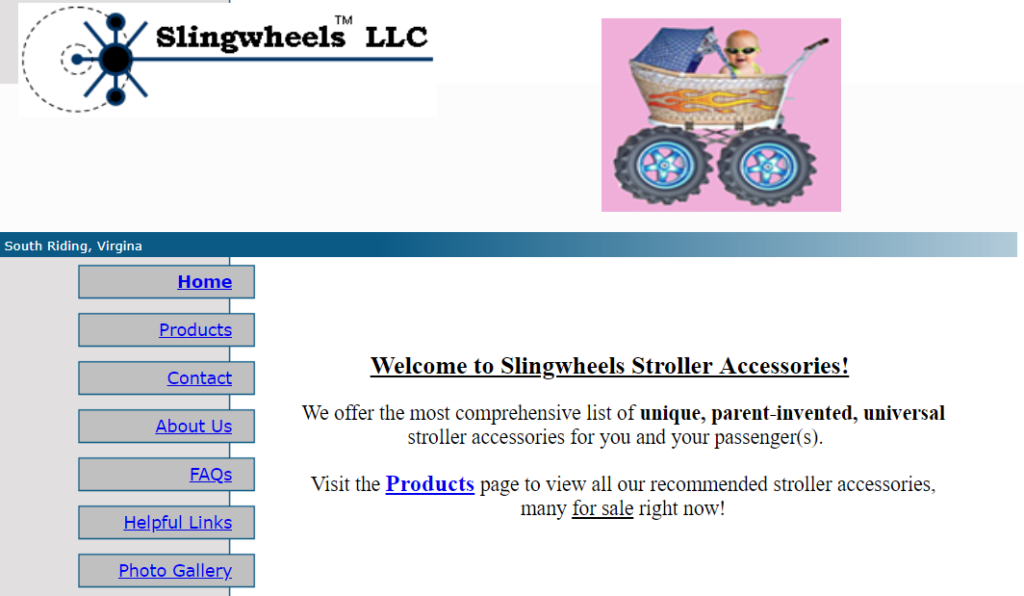 Even with Kelly and Ted's growing family, four total now, Ted invents a patented stroller accessory called "Slingwheels". They launch a stroller accessory reseller business learning and leveraging SEO (Search Engine Marketing), using a website, affiliate marketing, early social media and discussion board accounts, plus eBay.
With their combined SEO/SEM, Information Architecture/UX, IT Engineering and Project Management Skills, Kelly and Ted develop KME Web Design in Loudoun County, specifically for startup business and new clients who sought out assistance (via eLance, Craigslist, Chamber of Commerce, etc.) to enhance their business.
2006 – 2010: KME Internet Marketing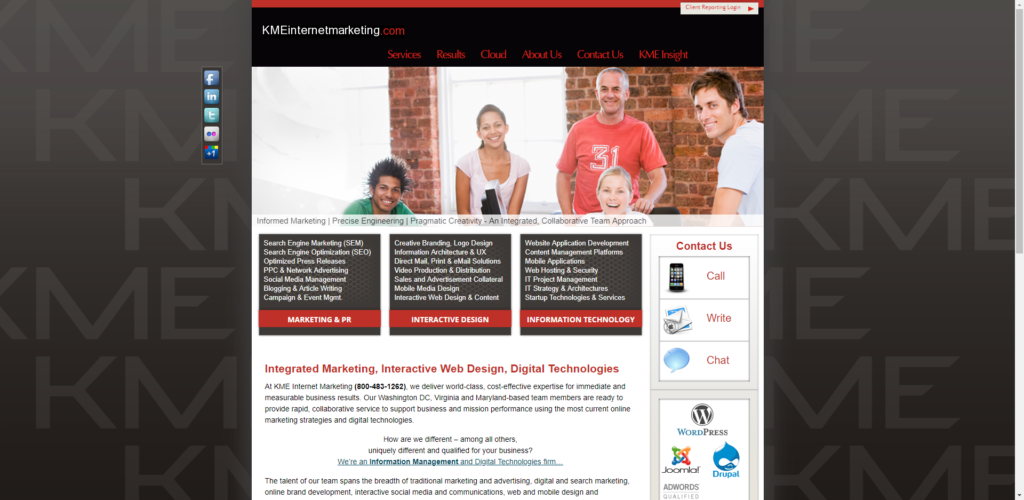 As social media, SEO, and many other digital marketing tools flood the Internet, KME Web Design evolves from web design to integrated web marketing and becomes KME Internet Marketing. Kelly dives full force into this business endeavor while Ted continues to provide enterprise digital consulting/CIO solutions for Federal clients with Accenture, and larger businesses such as Blackstone Technology, Oracle, and GDIT.
Despite the declining economy, KME prevailed and hit the ground running developing partnerships with print/broadcast media, web application development, creative graphic, video and other discrete technical services, and a community of "virtual" employees. This helped us establish our reputation for technical, comprehensive copywriting (i.e. "difficult" SEO), information architecture and large, local PPC campaigns as well as become Loudoun's #1 Digital Marketing & SEO firm and certified SEO/PPC specialists. Small, local and national business clients are managed under KME Internet Marketing along with a growing number of clients with "white label" contracts.
2010 – 2015: Moving into the Mason Enterprise Center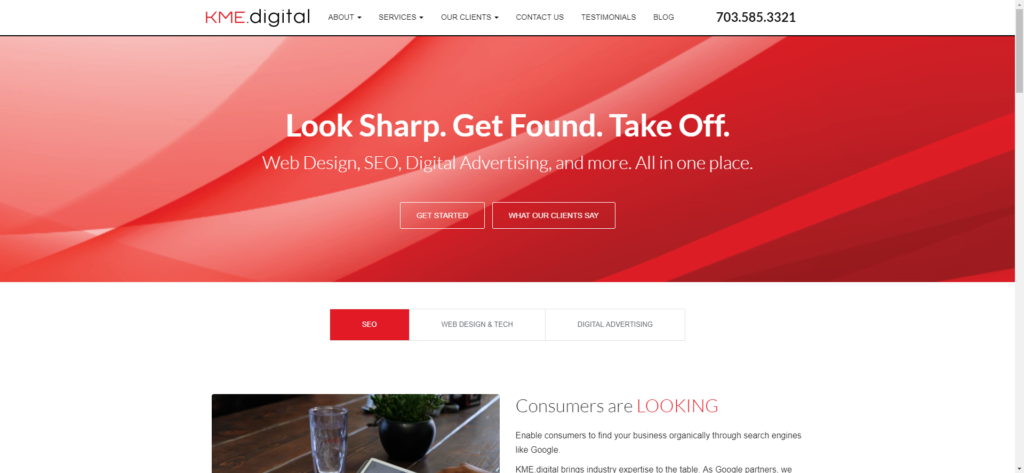 KME expands and moves into the Fairfax City Mason Enterprise Center (MEC). Leadership roles are established at the Loudoun SBDC, EDAC (kicking off Loudoun Economic Development's focus on digital marketing) and NVTC.org (running the Digital Strategy committee), hiring several employees along with a GMU intern program. KME offers a diverse array of services and flourish a growing pool of customers, digital marketing extends to new heights focusing on website security, mobile technology, cloud hosting, marketing analytics and content marketing.
2015 – Present: KME.digital – A Force To Be Reckoned With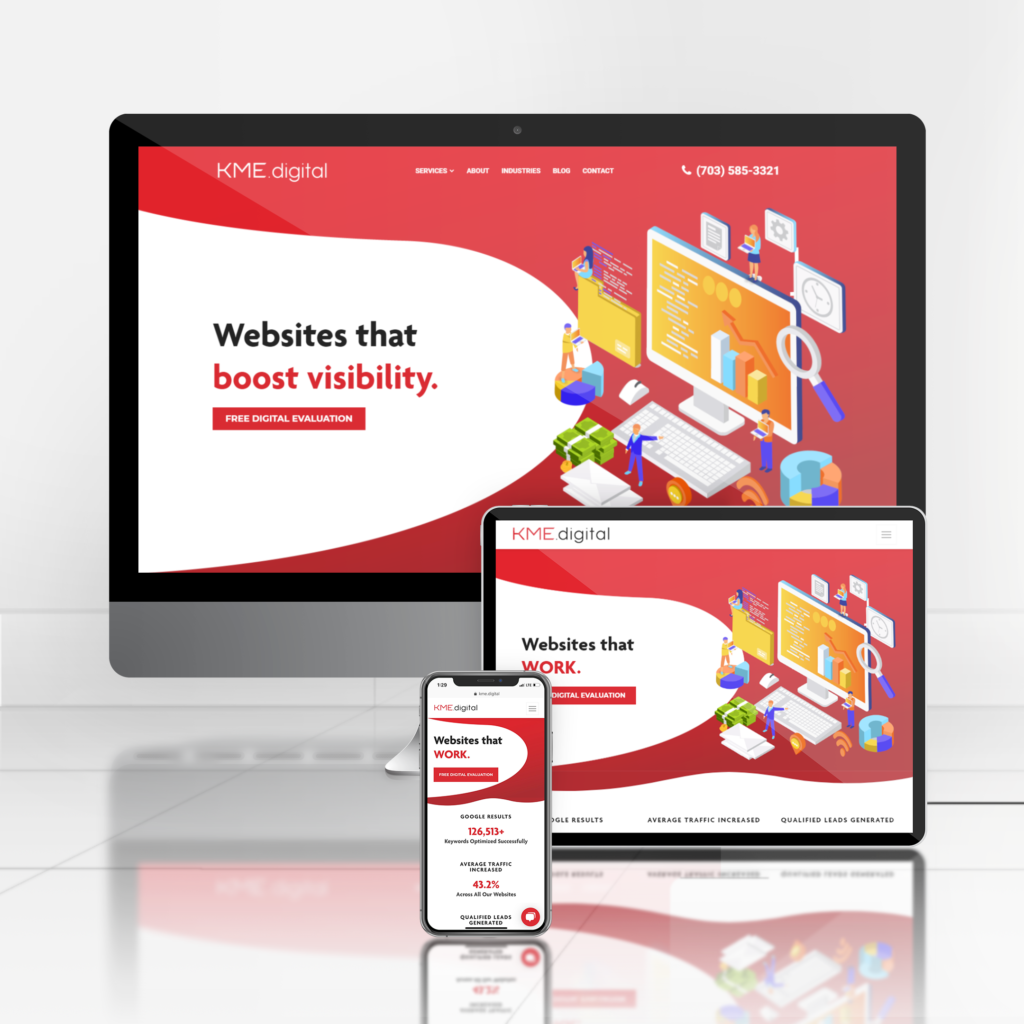 As KME graduates from their incubator at the MEC, Kelly and her team of Google-certified experts, interns, and business partners relocate to our new office on Main Street in Fairfax City. KME.digital becomes our new brand with the additional recognition as Northern Virginia's industry leading-digital marketing agency. Even as the industry is constantly changing, Ted continues to provide expert advice and strategic thought leadership to clients around the Northern VA area and KME continues to evolve and grow bigger.
In a thoroughly collaborative effort, our web development team got together and redesigned our website! Check out KME's newly redesigned website.
Looking for a fresh website design like ours? Call us today and see how our creatives can surge your website to the top!
KME.digital: Full Service Digital Marketing Agency in Northern VA
As the world of digital marketing advances, our team strives to be proactive and stay on top of the latest trends to provide our clients with the highest quality of services. Even with our newly redesigned website, we are able to prioritize each and every one of our clients' needs.
Get in touch with our digital marketing agency today. Contact us at (703) 585-3321 to schedule a consultation with our marketing experts.