What is Evergreen Content?
by

Moubin Ghafoory
in Blog, Content
August 3, 2020
In order to bring in consistent website traffic (which generates more leads, conversions, and higher profits), a business must offer worthwhile content on its site. While there is always more content to generate, the most effective thing to do is create content that stays fresh and lasts that way for as long as possible.
Digital marketers call this evergreen content. In theory, it is simple to generate but requires extensive experience and skill to produce on a consistent basis, which is why many businesses opt to hire additional support from a content marketing agency. Below, we explore evergreen content further and discuss the impact it can have on your business:
Evergreen Content Defined
The term "evergreen content" suggests that its nature is similar to an evergreen tree, which keeps a fresh green color no matter what season it is.
It's a fair descriptor in that evergreen content may comprehensively cover a single,  highly-relevant topic for your intended audience. And like the tree, evergreen content remains lush and compelling for readers no matter how many times they scan it.
But the key distinction you need to remember is the difference between evergreen content and evergreen topics. The latter are subjects, rather than articles, that consistently maintain interest by being relevant. They are topics that your audience will almost always want to learn about.
Evergreen content simply refers to individual blog postings based on evergreen topics, which thus retain their relevance to your audience.
An Example of Evergreen Content
The distinction between evergreen content and topics can be tricky to understand, which is why we illustrate the differences below:
Topic: "How to improve sleep" = a topic many readers will always be interested in.
Content: "5 Remedies for Better Sleep" = a piece of content (a blog) that will stay relevant as people may try multiple ways to improve their sleep.
The Importance of Evergreen Content for Your Blog/Website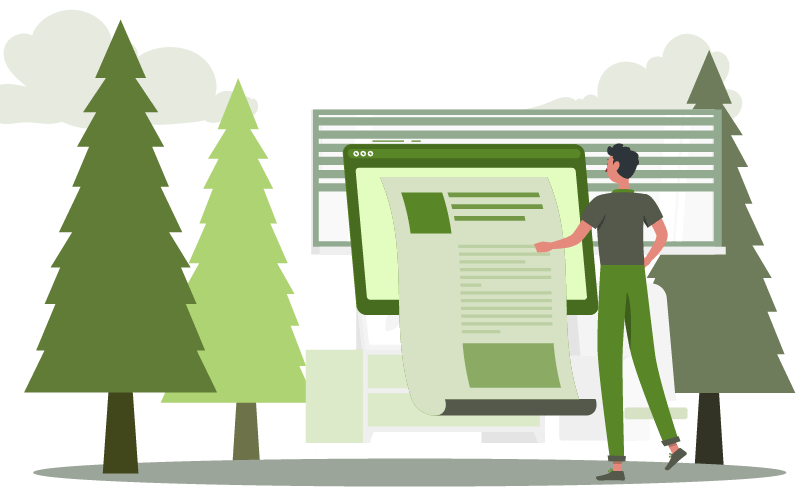 Most (non-evergreen) content on a website goes through this life-cycle:
First, you create a topic that's highly-relevant, though it may be about a recent event or a subject with sudden recognition.
Then, you research and write a blog/article/other forms of content based on that topic.
Once it's published, your website receives a spike in traffic due to the high relevance of your content being recognized.
Eventually, the traffic plummets as that content loses significance.
This forces the blog writer to create more and more content in order to continue reaching the audience and retaining a strong authority or customer base.
Instead, by creating evergreen content around lasting evergreen topics, you won't need to work as hard to keep your audience's attention and you'll receive regular website visitors through the year.
With plenty of thought and effective writing, you can create singular pieces of website content that will continuously work for your business.
Choose Industry-Leading Content Marketing Services in Fairfax, VA!
Evergreen content, when generated correctly, can help shape a business' future. Other aspects of your digital presence, including website design, social media, and search engine optimization, can do so as well. KME.digital is an excellent content marketing agency that has well over a decade of experience.
We have assisted businesses throughout Fairfax, VA, and the D.C. Metro area by expanding their online presence and developing successful marketing strategies. Our team is composed of experts in a diverse range of digital marketing specialties, providing businesses with an edge no matter what.
Contact us at (703) 585-3321 for more information about our services.